JustAnswer has already become the largest paid Q&A website to offer access to verified Doctors, Computer Specialists, Mechanics and thousands of other Experts, but we've made it even easier for you to chat with the Experts – now with our newest Live Chat feature!
As of today, Live Chat is available in over 80 countries and across more than 100 categories on JustAnswer, and we plan to expand it site-wide in the upcoming months. Live Chat is enabled once an Expert responds to a question using an instant message window, which allows the Expert to ask follow-up questions immediately. This feature will be available throughout the conversation until you are satisfied with the Expert's answer.
So, to break it down, what are the benefits if you use Live Chat?
1) On-demand access to thousands of verified Experts with an easy instant message format.
2) An added layer of convenience with near instant Expert response available 24/7.
3) Immediate gratification since you receive an answer directly from the Expert without the waiting during the current Q&A thread.
4) The Expert has the ability to quickly understand your question by asking for clarifying details via Live Chat, helping you get the best answer almost instantaneously.
Want to chat live with a Doctor, Veterinarian, Mechanic or other Expert? Give the Live Chat feature on JustAnswer a try – ask a question today! (Helpful Tip: Since the Expert starts the Live Chat conversation, add in your initial question that you want to chat with one of the Experts via the Live Chat tool.) Also, check out the video below in which Stacy, from the JustAnswer product team, shares how Live Chat can help you and what she likes most about it!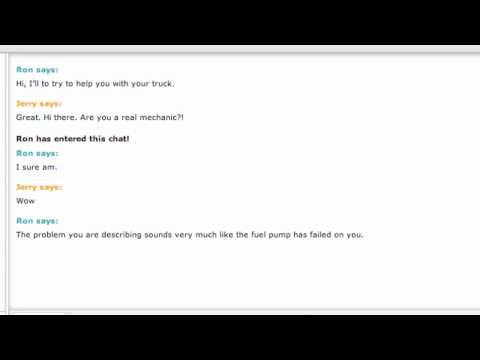 We would love to hear your feedback, so please share your thoughts here or on our Facebook page and let us know what you think about Live Chat once you've tried it out for yourself!